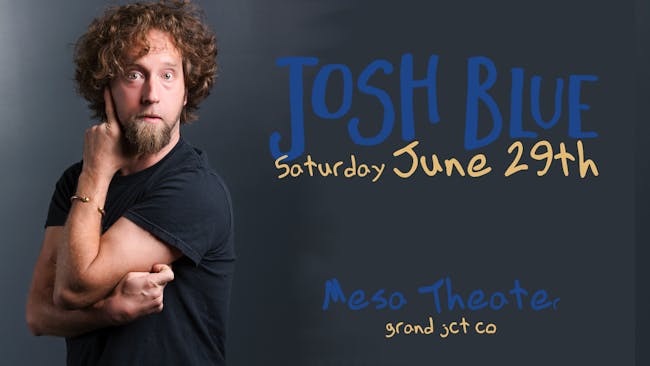 Comedian JOSH BLUE performs with John Novosad LIVE at Mesa Theater Saturday, June 27th, 2019
Perhaps best known as the comedian who puts the cerebral in Cerebral Palsy, Josh Blue centers much of his self-deprecating act around his disability. He exploded onto the national comedy scene by capturing the attention and endearment of the country as the winner of NBC's Last Comic Standing. Having already established himself as one of the most sought after comedians on the college circuit, his weekly appearances on Last Comic expanded his fan base exponentially. Josh starred in Comedy Central Presents: Josh Blue, which received rave reviews from fans and critics alike and was named the 11th best special on the network in 2011. Josh debuted a one-hour special on Showtime, Sticky Change, where he tells stories about everything from being a white African-American, to dealing with cabbies who think he'll pay in sticky change. In 2016, Josh released his third one-hour special, DELETE, available on HULU and Amazon, in which he explains why you shouldn't call disabled people "inspirational". He has appeared twice on Ron White's Comedy Salute to the Troops on CMT and made his late night television debut on The Late Late Show with Craig Ferguson. He most recently appeared on The Tonight Show starring Jimmy Fallon on NBC.
Josh was a member of the US Paralympic Soccer Team that competed in Athens at the Paralympic Games. "The Paralympics are the world's second largest sporting event, second only to the abled-bodied Olympics. Yeah, must be tough running with two legs". Josh is also an avid sculptor and painter. He is a single father living in Denver, CO with his son, Simon and his daughter, Seika.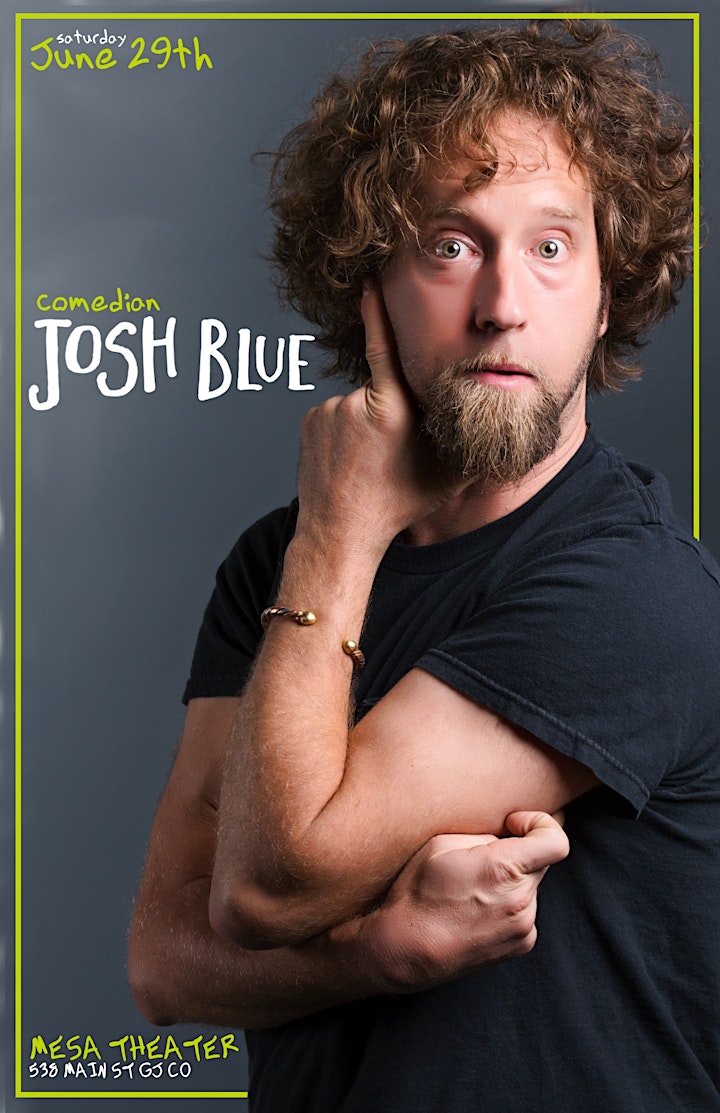 Venue Information:
Mesa Theater
538 Main ST
Grand Junction, CO, 81501