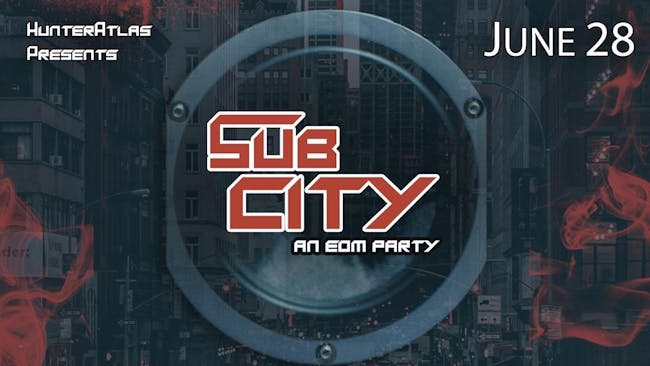 Come out Friday June 28th and throw down with some of the best upcoming DJ's Colorado has to offer!
Hunter Atlas presents Sub City, An EDM/Dubstep Party at Mesa Theater
Featured artists:
Deftone Stylus
IllTan Raw
Illuminasti
Wyze Trap
Saws & Sines
This is an ALL AGES event! Tickets are $8 for Presale and $10 Day of!
All Artists Are On The Main Stage!
Deftone Stylus: 12:30am-1:30am
IllTan Raw: 11:30pm-12:30am
Illuminasti: 10:30pm-11:30pm
Wyze: 9:30pm-10:30pm
Saws & Sines: 8:30pm-9:30pm
Mesa Theater
538 Main St, Grand Junction, CO 81501
Call (970) 773-1775 for questions
All Ages
Doors open at 8:00pm
$8 pre sale
$10 at the doo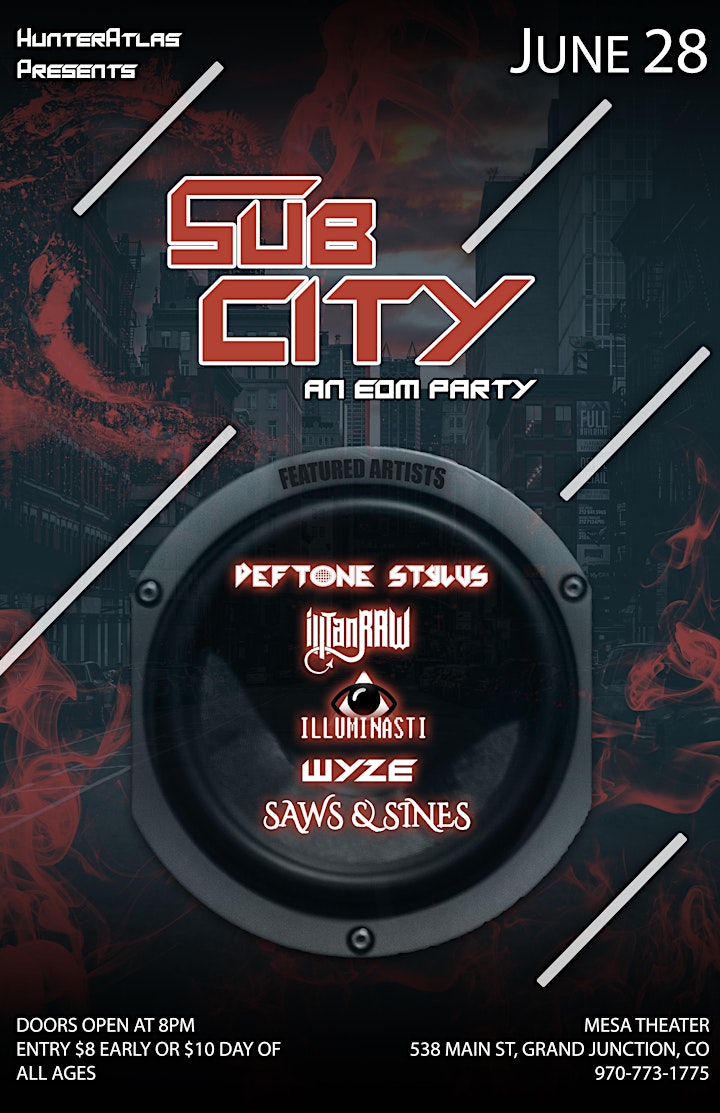 Venue Information:
Mesa Theater
538 Main ST
Grand Junction, CO, 81501