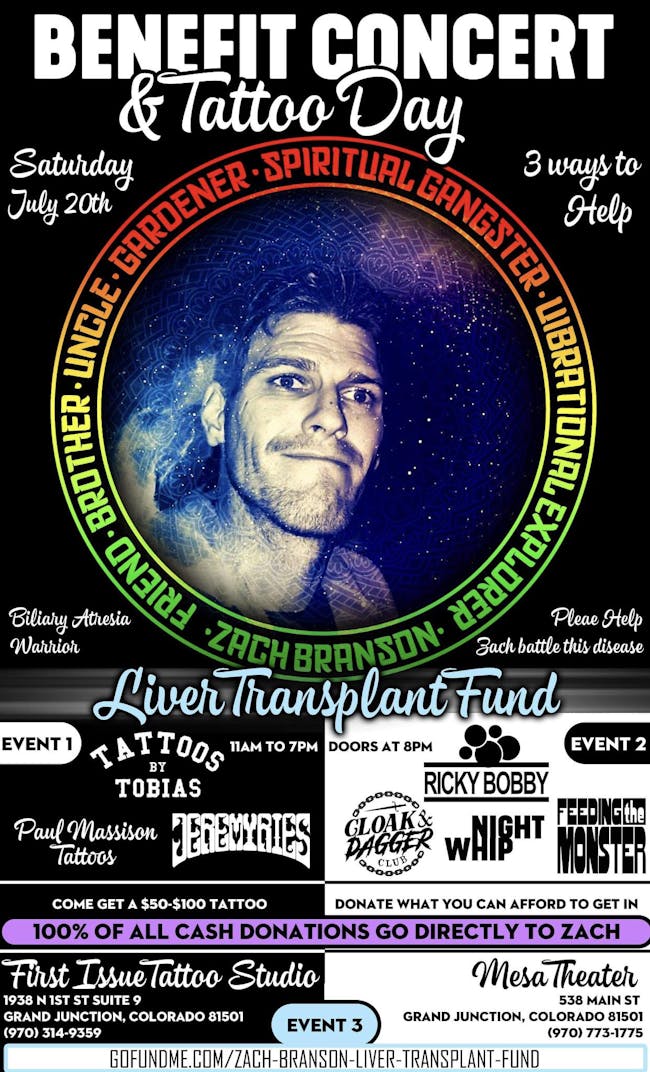 Benefit Concert and Tattoo Day!! JULY 20th
FIRST ISSUE TATTOO & Mesa Theater are combining efforts with Ricky bobby, Feeding the Monster, Cloak and Dagger Club & Night Whip!!
To help raise funds for Zach Branson's liver transplant.
First Issue: from 11am-7pm swing by to get a $50-$100 tattoo
Mesa Theater: at 8pm come enjoy 5 Bands, accepting donations at the door.
100% of the funds raised will go to Zach to assist in the cost of the transplant.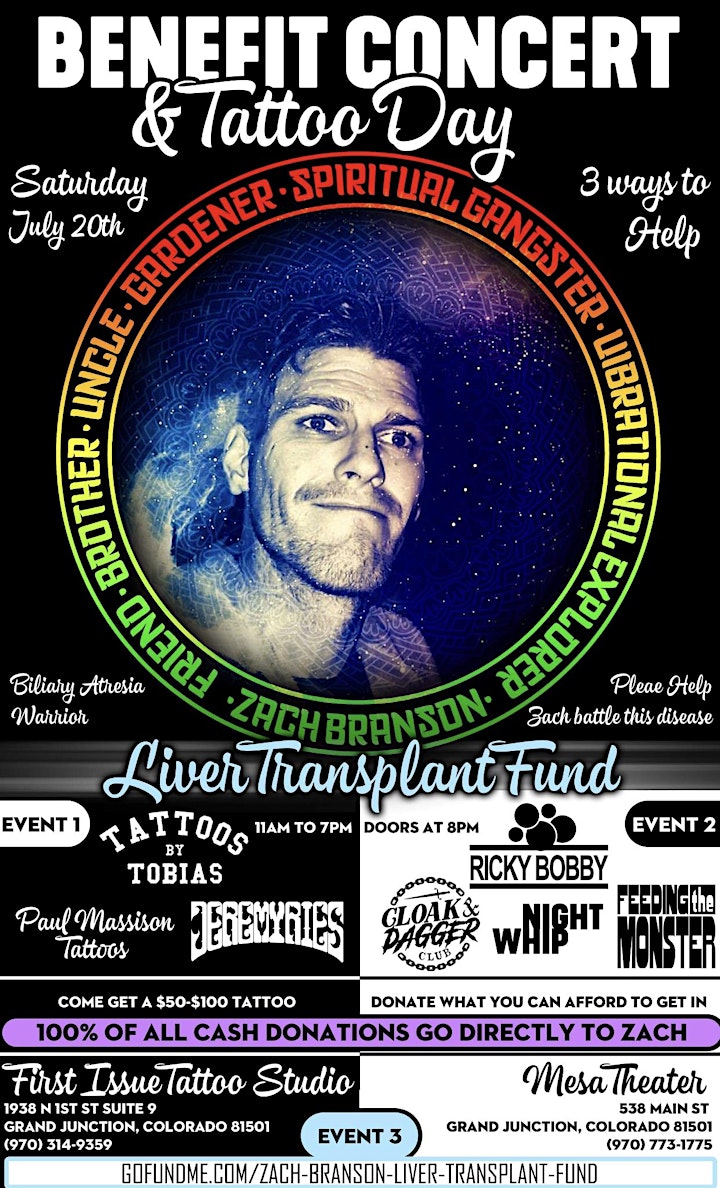 Venue Information:
Mesa Theater
538 Main ST
Grand Junction, CO, 81501